Kim Cobble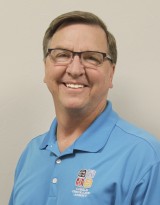 Email
Agent
Kim has served in the insurance field since 2000. He joined
his son, Chad, in 2010 as an Independent Agent. He holds a BA from
Southern Nazarene University. When he isn't helping people with their
insurance needs, Kim can be found spending time with family or students at
his church. Kim is married to Danna, and together they have three sons,
Chad, Adam & Cade. Kim and Danna have three grandchildren with whom
they love to have sleepovers. Kim also spends time working with and
teaching youth at his church, which has been his passion for the past 30
years. He loves serving teenagers and still goes to Falls Creek each
summer. He was blessed to go on a mission trip to Nicaragua in 2012. For relaxation, Kim
likes to fish and play golf. Kim's education, experiences and love for people give him a
unique approach to the field of insurance as he genuinely cares about the people he serves
and looks out for their best interest.