Pip Hutton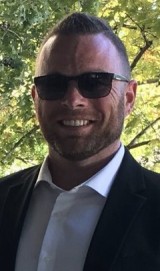 Email
Commercial Lines Agent
Direct: 405-209-6494
Pip Hutton is the owner/operator of Pip Hutton Consulting and Finer Things Cigars.
As a consultant, Pip goes from company to company evaluating all aspects of the business model. Pip's services include, reducing redundancy, inventory management and digitization, forensic accounting, and overall company audits. During Pip's career he has overseen several, million-dollar merger/acquisitions as well as founded and sold multiple companies. Pip's Consulting experience includes:
• Chief Operating Officer for Medical Testing Laboratories
• Interim-Chief Operating Officer for a large, multi-state construction company with annual sales that exceed $30M.
• Head Controller for Wholesale/Retail auto-dealership with annual sales that exceed $20M.
• Full financial audits of several multi-million-dollar companies. One that resulted in the discovery of over $900K in embezzled funds.
• Pip's work includes working with IRS Criminal, FBI, Secret Services and Accounting Detectives
• Pip has also digitized several companies taking them totally paperless.
Prior to Pip venturing out on his own, Pip worked as CFO/COO for a large, e-commerce company that grossed over $20 Million annually, as well as Sr. Cost Manager for DrillRight Technologies. Pip spent most of his career working for the Department of Defense as a Program Manager overseeing multi-million-dollar upgrades to the B-1/B-2 Bomber and KC-135 Air Refueling Tanker with annual budgets which exceeded $100 Million.
Pip holds a Masters Degree in Business Administration with an emphasis in Finance as well as Bachelors of Science in International Business. He also holds Certifications in Life Cycle Logistics and Supply Chain Management and Program Management from Defense Acquisition University.
Pip believes one should have a balance between work, rest, worship and play, so he enjoys golfing, wake boarding, and snowboarding with his wife of nearly 20 years and 3 sons.