Danna Cobble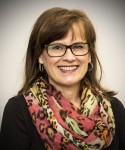 Accounting
Danna works at Cobble Insurance Agency part time, helping
with accounting. She is Kim's wife and Mom to Chad, Adam, and Cade.
Danna is a Licensed Professional Counselor and holds a BA from Southern
Nazarene University and an MA from the University of Oklahoma. Danna
moved to the campus of Randall University where her dad taught when she
was a child. Except for her early years and some adult years spent in Texas,
she has been a part of Moore all her life. She feels blessed to have raised
her sons here. Danna's favorite pastime is spending time with her family.
She also loves adolescents, working with them both professionally and at church.